Message from the president
From planning to marketing, offering solutions based on deep understanding of customer needs
Inabata Fine Tech shares the management philosophy of Inabata Group, which is to place people first based on the spirit of "love" and "respect," and to contribute to the development of society. We also share the Group's vision, which is to continually evolve, serving clients and society by meeting their changing needs.
Leveraging the network, knowhow and infrastructure built up since the company was founded in 1952, we have provided swift and meticulous response to our customers, from planning and development to manufacturing and marketing. In November 2017, Inabata Fine Tech & Co., Ltd. made a fresh start after merging the food business of Inabata & Co.
With the addition of food business to chemical and dye businesses, we will strive to offer unique products and services under the new structure, for greater customer satisfaction.
We will continue to search for exciting new opportunities both in Japan and overseas, strive to become even more unique, and demonstrate our presence as an attractive business partner.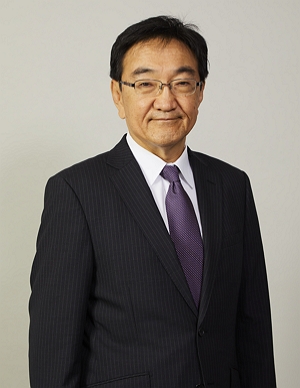 Katsutoshi Tanaka
President and CEO
Overview
Office Locations
Functions
Planning and proposals based on our expertise
When we become involved in developing even a single product, not only do we provide materials or broker equipment, but we also offer information and advice tailored to customers' needs, utilizing the expertise of our staff. We are capable of coordinating the whole development process, from selection and supply of materials to proposing the best and the latest equipment for fabrication, making prototypes, and finally, product marketing.
Precisely catching customer needs
Our sales staff offer one-stop service for customers to respond precisely to their needs. We are capable of being involved from the planning stage and providing materials and equipment necessary for product development - no matter what industry or field.
Leveraging our network, the world is our stage !
Inabata Group has offices around the globe. Being able to share Inabata's network and information is a great strength for Inabata Fine Tech. We are actively developing overseas markets in collaboration with Inabata Group businesses worldwide.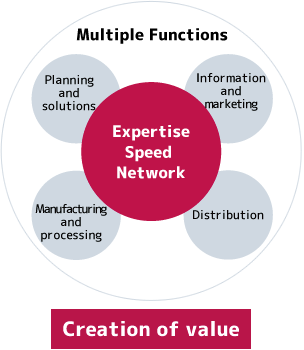 C S R
Corporate Social Responsibility
The Inabata Group's corporate mission is to value people and contribute to society with a spirit of love and respect.
We, as a group company, pursue sustainable growth and social responsibility,
We aim to continue to be a trading company that is needed by the times.
Network
Extensive network
Strength backed by the network and information of Inabata Group.
Japan
Americas
Europe
Northeast Asia
Southeast Asia & India